"AUST. CH. MAJICJEWL DARK KNIGHT"
BEST EXHIBIT IN SHOW AT THE SPRING CHAMPIONSHIP SHOW
30th OCTOBER 2016
The aims of the Miniature Pinscher Club
To promote in every way the improvement in the Quality, Breeding, Exhibiting & General Welfare of the Breed by
Encouraging Members, Breeders, Exhibitors & Judges to Abide by the requirements of the Standard as approved for The Miniature Pinscher by the Australian National Kennel Council.
To conduct & support Shows, Parades & Competitions
To promote public interest in the Miniature Pinscher
To endeavor to promote good fellowship & sportsmanship amongst Members
To encourage members to be always willing to discuss Training, Kenneling, Rearing, Feeding, Showing & all aspects of owning a Miniature Pinscher with new Members
That all Members receive a Quarterly Newsletter promoting coming events & all things relating to the breed
To welcome the new owner's of a Miniature Pinscher to become involved in the activity's of the club
ALL PHOTOS & TEXT ON THIS SITE ARE COPYRIGHT

2010 MINIATURE PINSCHER CLUB OF VICTORIA INC.
PLEASE LEAVE A COMMENT IN OUR GUEST BOOK BEFORE YOU LEAVE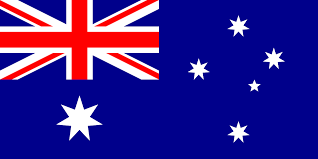 Contact Details
Secretary - Mrs Lisa Prior - supacharm2@bigpond.com
Puppy Enq - Mrs Jeanette Fenton - wilooka@yahoo.com
73470 Visitors